Primary tabs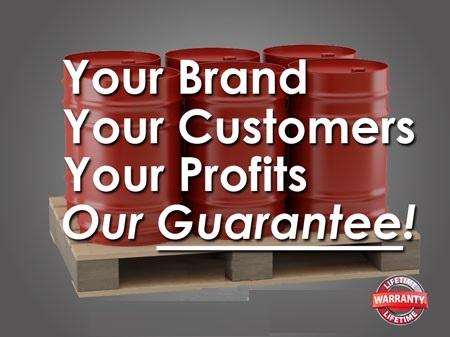 Zinc Sulfate
Product Delivery Locations:
Kandla, Gandhidham, Mundra, Sikka, Jamnagar, Surat, Navlakhi, Porbander, Pipava, Dehej, Hazira, Okha, Vadodra, Ahmedabad, Rajkot
Molecular Formula: ZnSO4 · 7H2O
Product Description:
Zinc Sulphate 21% We formulate and supply zinc sulphate which is known for its excellent chemical properties among our valued clients. This is a type of heptahydrate which is a white crystal and is insoluble in ethanol but soluble in water. 
Product Application:
It is manufactured in accordance with required standards and is widely used in:
Animal feeds
Fertilizer ingredient
Paint
Lithopone
Medicine
Leather
Zn electro analysis
Agriculture

Zinc sulfate heptahydrate occurs in nature as the mineral goslarite. 
Product Procedure:
For Laboratory Use Only. Not for drug, household or other uses. Depends on product quantity rquirement.
Preparation Instructions

This product is soluble in water (100 mg/ml), yielding a clear, colorless solution. The maximum solubility in water has been reported to be 1 g/0.6 ml.1 A solution of this product in water has a pH of about 4.51 or higher (up to 5.5)
Product Technical Specification:
Product Description
Molecular Formula: ZnSO4 · 7H2O
Molecular Weight: 287.5
CAS Number: 7446-20-0
Melting Point: 100 °C
Test

Specification
Result

Appearance (Color)

White
White

Appearance (Form)

Crystals or Crystals with Chunks
Crystals

Complexometric EDTA

99.0 - 103.0 %
99.2 %

X-Ray Diffraction

Conforms to Structure
Conforms

Insoluble Matter

c = 10%, Water

_< 0.01 %
< 0.01 %
Calcium (Ca)
_< 0.005 %
< 0.001 %
Chloride (Cl)
_< 5 ppm
< 5 ppm
Iron (Fe)
_< 0.001 %
< 0.001 %
Potassium (K)
_< 0.01 %
< 0.01 %
Magnesium (Mg)
_< 0.005 %
< 0.001 %
Sodium (Na)
_< 0.05 %
< 0.01 %
Ammonia (NH4)
_< 0.001 %
< 0.001 %
Nitrate (NO3)
_< 0.002 % 
< 0.002 %
Lead (Pb)
< 0.003 %
< 0.001 %
Manganese (Mn)
< 3 ppm
< 1 ppm

pH

c = 5%; Water at 25°C

4.4 - 6.0
4.7
Meets ACS Requirements
Current ACS Specification
Conforms
Product alias:
<p> Zinc Sulfate Heptahydrate, Synonyms: white vitriol, zinc vitriol</p>
Zinc Sulfate exporter and supplier in Mumbai, Gandhidham, Kolkata, Chennai, Visakhapatnam, Fujairah, Sharjah, Abudhabi, Duabi, Ajman, Muscat Barka Oman