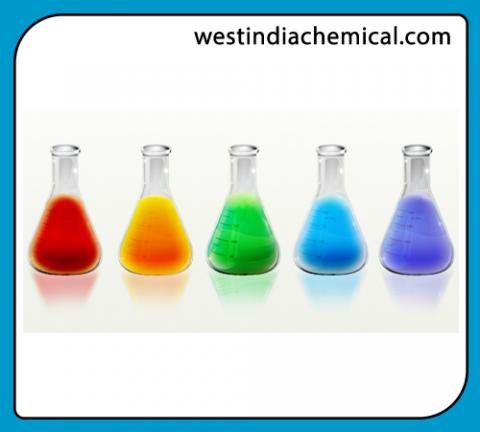 ROSE BENGAL
Product Delivery Locations:
Kandla, Gandhidham, Mundra, Sikka, Jamnagar, Surat, Navlakhi, Porbander, Pipava, Dehej, Hazira, Okha, Vadodra, Ahmedabad, Rajkot
Product Description:
Rose bengal excellent quality manufacturer, exporter and supplier. Rose bengal (4,5,6,7-tetrachloro-2',4',5',7'-tetraiodofluorescein) is a stain. Its sodium salt is commonly used in eye drops to stain damaged conjunctival and corneal cells and thereby identify damage to the eye. The stain is also used in the preparation of Foraminifera for microscopic analysis, allowing the distinction between forms that were alive or dead at the time of collection. Rose bengal is also used in synthetic chemistry to generate singlet oxygen from triplet oxygen. The singlet oxygen can then undergo a variety of useful reactions, particularly cycloadditions with alkenes and similar systems.
Product Technical Specification:
| | |
| --- | --- |
| C.A.S. No. | 632-69-9 |
| CI NO. | 45440 |
| M.F. | C20H2O5Cl4I4Na2 |
| M.W. | 1017.65gm/mole |
Specifications:
| | |
| --- | --- |
| Dye Content (by Spectrophotometry) | >90% |
| Solubility 0.1% (Dist. water) | Clear solution |
| Absorption max. (Water+2ml 5% Na2CO3) ?max | 544-550nm |
| Absorptivity (A1%/1cm, in Water+2ml 5% Na2CO3) at ?max | >910 |
| Loss on drying (110°C) | <10% |