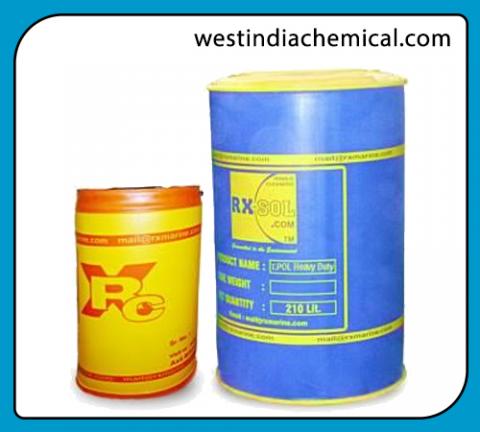 Muriatic Acid 60 Kg ( Tec )
Product Delivery Locations:
Kandla, Gandhidham, Mundra, Sikka, Jamnagar, Surat, Navlakhi, Porbander, Pipava, Dehej, Hazira, Okha, Vadodra, Ahmedabad, Rajkot
Muriatic acid is an aqueous solution of hydrogen chloride gas
Product Description:
At room temperature,muriatic acid gas is colorless to slightly yellow, corrosive, non-flammable, heavier than air, with highly irritating odor. When exposed to air, muriatic acid fumes form dense white. Muriatic acid is an aqueous solution of hydrogen chloride gas
The muriatic acid has many uses, for example, to clean, treat and galvanize metal, leather tanning, and in refining and manufacturing for wide variety of products. When it comes into contact with water it form hydrochloric acid.

The muriatic acid is irritating and corrosive to living tissue. Brief exposure in low levels produces irritation. Exposure to higher levels can cause breathing difficulties, narrowing of the bronchioles, blue color of the skin, accumulation of fluid in the lungs and even death. Exposure to even higher levels can cause swelling and spasms of the throat and suffocation. Some people may suffer an inflammatory response to muriatic acid. This condition is known as reactive airways damage syndrome , which is a type of asthma caused by irritating or corrosive substances.
Product Application:
Technical Grade :::---
In less-demanding industry, technical quality Muriatic Acid suffices for neutralizing waste streams and swimming pool treatment.
Product Technical Specification:
PRODUCT PROPERTIES

MURIATIC ACID

---

APPEARANCE:

Clear / Slight yellow liquid

DENSITY:

In g/cm3 at 15°C: 1.2

ACTIVE MATTER

37-39%

COMPATIBILITY:

Metal:

Non – oxidizing Acid

SOLUBILITY

458 VOL. OF GAS IN 1 VOL OF WATER
Supplier:
Muriatic Acid Supplier in Gandhidham, Kandla, Mundra, Sikka, Navlakhi, Tuna Tekra, Dahej, Jamnagar. For supply of Muriatic acid in Kandla port, Mundra and Sikka port we have stock point in Meghpar - Gandhidham while for Dahej Surat region supply we are keeping ready stock of materials at our Kim and Bhestan - Surat warehouse.
Distributor:
Muriatic Acid Distributor in entire Gujrat. Also read this Citric acid, Muriatic acid, Aquatuff, D.I.Water, Lime remover Manufacturer and Supplier
Manufacturer:
Muriatic Acid pure grade having standard specification.
Exporter:
Muriatic Acid Exporter for Gulf and Middle East.