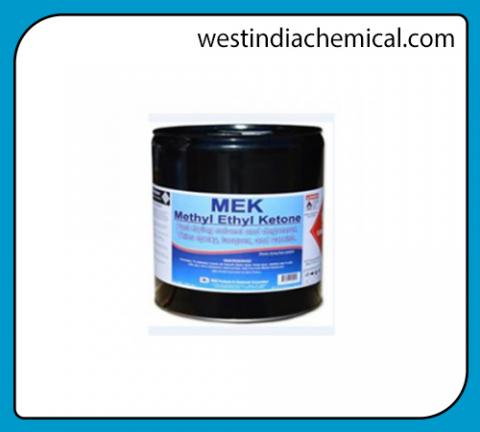 Methyl Ethyl Ketone
Product Delivery Locations:
Kandla, Gandhidham, Mundra, Sikka, Jamnagar, Surat, Navlakhi, Porbander, Pipava, Dehej, Hazira, Okha, Vadodra, Ahmedabad, Rajkot
Product Description:
MEK is one of popular solvent for plastic welding. Methyl Ethyl Ketone colourless liquid has a sharp sweet odour.
Product Technical Specification:
PRODUCT NAME      
:
METHYLEHTYLKETONE
CAS number                   
:
78-93-3
UN number      
:
1193
Formula        
:
CH3COC2H5
Odour         
:
ACETONE LIKE
Solubility in water    
:
APPRECIABLE
Density      
:
0.825  at 20 oC
Boiling point      
:
80 oC
Melting point   
:
-86 oC
Viscosity        
:
0.40 cp at 25 oC
Flashpoint     
:
-1 oC
Explosive limits    
:
1.8 – 11.5 Vol%
Vapour pressure        
:
105 mbar at 20oC
Skin absorption/irritation               
:
YES
TLV       Country  NL              Year  1995       
:
200 ppm               590      mg/m3
Pollution category    1994        
:
III
 
Product pack size:
500 ml, 1 Ltr, 5, 10, 25, 50, 210 Ltr ready stock of PURE laboratory grade available with us on factory sale discounted price.
Supplier:
MEK supplier in Gujarat - Gandhidham, Kandla, Mundra, Jamnagar. West India Chemical International also have branch office and stock point in Chennai (Head Office), Cochin, Tuticorin, Vizak, Kakinada Mumbai, Mangalore, Calcutta, Goa, paradip.
Distributor:
Pure Lab Grade Methyl Ethyl Ketone distributor in Gandhidham. West India Chemical International keeping ready stock of MEK in small packing to full fill demand of our regular customer.