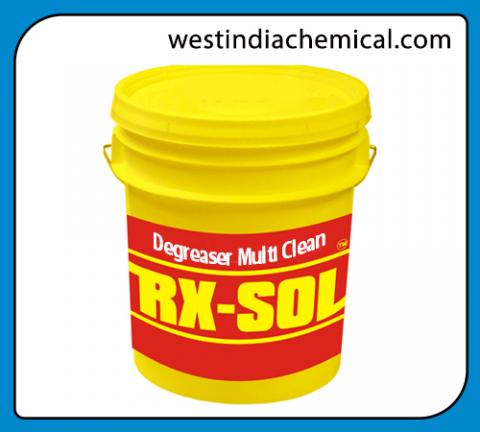 Degreaser Multi Clean
Solution of toughest cleaning challenges to remove grease and oil from surfaces in one stock . Multi Clean manufactures heavy-duty degreasers for cleaning automotive shops, garages, factories and warehouses. Low-foam degreasers can be used with automatic
Product alias:
Degrease All E, chemlex 1
Product Delivery Locations:
Kandla, Gandhidham, Mundra, Sikka, Jamnagar, Surat, Navlakhi, Porbander, Pipava, Dehej, Hazira, Okha, Vadodra, Ahmedabad, Rajkot
Product Description:
RXSOL-41-8521-025 is solution of toughest cleaning challenges to remove grease and oil from surfaces in one stock . Multi Clean manufactures heavy-duty degreasers for cleaning automotive shops, garages, factories and warehouses. Low-foam degreasers can be used with automatic scrubbers, pressure washers, sprayers and mop buckets.

Multi Clean makes products for the food and beverage industry including grill cleaners, floor cleaners, food contact surface cleaners. Also usefull for cleaning and degreasing for removing oil stains, black tire marks and other tough to remove soils.
Product Technical Specification: