Primary tabs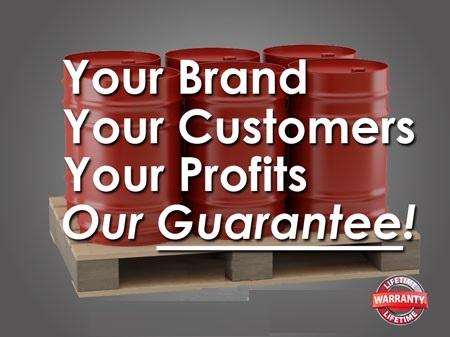 Calcium OXIDE Powder
Product Delivery Locations:
Kandla, Gandhidham, Mundra, Sikka, Jamnagar, Surat, Navlakhi, Porbander, Pipava, Dehej, Hazira, Okha, Vadodra, Ahmedabad, Rajkot
Extra Pure for RUBBER processing.
Product Description:
Extra Pure suitable to use as Rubber Chemicals, supplier in India - Middle East.
Product Application:
Pure Calcium oxide use in the rubber industry. Calcium OXIDE is use as a desiccant in rubber compounds 
Calcium Oxide (CaO) for use as a desiccant in rubber compounds which are cured on micro-wave systems, LCM or hot air. Moisture which is present in all rubber chemicals, especially fillers, will be absorbed and the calcium oxide will change to calcium hydroxide after reaction with the moisture. This reaction will happen while storing the uncured rubber compounds.

Calcium Oxide as acid absorber. Working systems containing chlorine. By reaction of HCl (hydrochloric acid) with CaO, CaCl is formed. Therefore the corrosive effect of HCl on metal parts (e. g. vulcanization molds) can be diminished.

CALCIUM OXIDE. CaO. Calcium oxide is a white crystalline solid with a melting point of 2572̊C. 
Product Procedure:
Calcium oxide (CaO), commonly known as quicklime or burnt lime, is a widely used chemical compound. It is a white, caustic, alkaline, crystalline solid at room temperature. The broadly used term "lime" connotes calcium-containing inorganic materials, in which carbonates, oxides and hydroxides of calcium, silicon, magnesium, aluminium, and iron predominate. By contrast, quicklime specifically applies to the single chemical compound calcium oxide. Calcium oxide that survives processing without reacting in building products such as cement is called free lime.
Product Note:
It is extensively used for medicinal purposes and insecticides.
It finds its application in the manufacturing of cement, paper, and high-grade steel.
Lime is used as a reagent in laboratories for dehydration, precipitation reaction, etc.
It is the cheapest alkali available which is an important ingredient in the manufacturing of caustic soda.
Calcium is essential to animal life as the constituent of bones, shells, and teeth. The most common of the calcium compounds are calcium carbonate which the potter uses as a source of calcium oxide for glazes.
Product Technical Specification:
CALCIUM OXIDE is an odorless, white or gray-white solid in the form of hard lumps. A strong irritant to skin, eyes and mucous membranes. Used in insecticides ...
Because of vigorous reaction of quicklime with water, quicklime causes severe irritation when inhaled or placed in contact with moist skin or eyes. Inhalation may cause coughing, sneezing, labored breathing. It may then evolve into burns with perforation of the nasal septum, abdominal pain, nausea and vomiting. Although quicklime is not considered a fire hazard, its reaction with water can release enough heat to ignite combustible materials.
Appearance
White to pale yellow/brown powder
Odor
Odorless
Density
3.34 g/cm3
Melting point
2,613 °C (4,735 °F; 2,886 K)
Boiling point
2,850 °C (5,160 °F; 3,120 K) (100 hPa)

Solubility in water

Reacts to form calcium hydroxide
Solubility in Methanol
Insoluble (also in diethyl ether, octanol)
Acidity (pKa)
12.8

Magnetic susceptibility (χ)

−15.0×10−6 cm3/mol
Product alias:
<p> <span style="color: rgb(0, 0, 0); font-family: Arial, sans-serif; font-size: 13px; white-space: nowrap;">Kezadol CALCIUM OXIDE</span></p>
Chemical Names‎: ‎CALCIUM OXIDE; 1305-78-8
Molecular Formula‎: ‎CaO
Molecular Weight‎: ‎56.077 g/mol