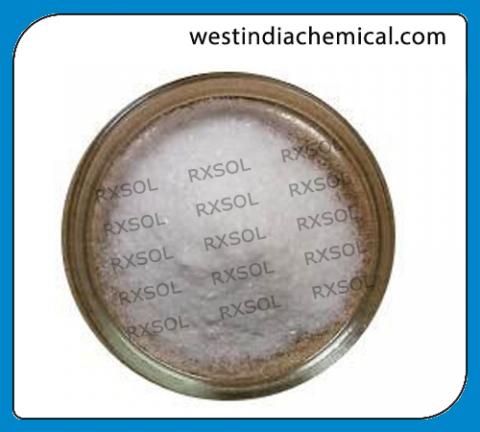 Potassium Oxalate
Product Delivery Locations:
Kandla, Gandhidham, Mundra, Sikka, Jamnagar, Surat, Navlakhi, Porbander, Pipava, Dehej, Hazira, Okha, Vadodra, Ahmedabad, Rajkot
Product Description:
Potassium oxalate, K2C204, H20, is odorless, efforescent, water-soluble, colorless crystals that decompose when heated. Sinks in and mixes slowly with water. Used in analytical chemistry and photography, and as a bleach and oxalic acid source.
Product Application:
Potassium oxalate is a white crystal or powder made by neutralizing oxalic acid with potassium carbonate. It is soluble in water 1:3 but not in alcohol. Potassium oxalate was used as an early developer for gelatin plates but is best known as the developer for platinum prints.
Cleaning and bleaching straw, removing stains in photography; in vitro blood anticoagulant; also in analytical chemistry.
Product Note:
Testing chemicals required Zinc Phosphate

Indicator Solution #1 (phenolphthalein)

Testing Powder # (urea)

Testing Solution # (0.1N sodium hydroxide)

Testing Solution # (0.1N potassium permanganate)

Testing Solution # (50% sulfuric acid)

Testing Solution # (30% potassium oxalate)
Product Technical Specification:
| Compound Formula | C2K2O4 |
| --- | --- |
| Appearance | Colorless crystals |
| Molar Mass | 166.22 g/mol |
| Melting Point | 160 °C |
| Boiling Point | N/A |
| Density | 2.13g/cm3 |
Product alias:
<p> Potassium Oxalate, DIPTASSIUMOXALATE, DI-POTASSIUM OXALATE, Oxalic acid dipotassium, potassiumneutraloxalate, dipotassiumethanedioate, potassium oxalate(k2c2o4), oxalic acid, dipotassium salt, Potassium Oxalate Anhydrous</p>