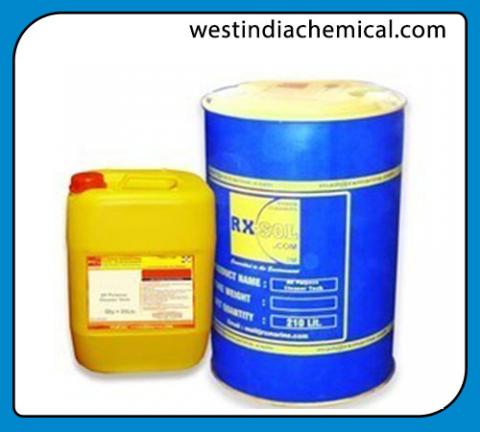 AQUA Tuff High Foam conc.
Product Delivery Locations:
Kandla, Gandhidham, Mundra, Sikka, Jamnagar, Surat, Navlakhi, Porbander, Pipava, Dehej, Hazira, Okha, Vadodra, Ahmedabad, Rajkot
Very effective alkaline ship hold cleaner also can be use as multi purpose ship hold cleaning and general digressing agent. its heavy molecular surfactants rapidly reacts with water and produce effective cleaning solution .May be applied by brush, hand spray and by high and low pressure washi
Product Description:
Aquatuff high foam liquid always be wise decision to clena ship cargo hold. As before loading of cargo surveyor first demand is -  Holds must be thoroughly cleaned and dry and trace free of previous cargo in frames.
Aquatuff high foam plays very important role during hold cleaning and general digressing. It is a heavy duty non corrosive concentrated cleaning compound soluble in fresh and salt water , also suitable with high presure cleanig machines.
Product Application:
Most Help full cleaner for preparation of a cargo hold. In general cleaning of vessel's cargo holds Aquatuff High Foam plays very important  role during washing down with use of chemicals.  Aquatuff High foam classified as Marine Chemicals, Cleaning Chemicals; Cargo Hold Cleaning detergent.
Product Procedure:
Refer this link for complete set of HOLD CLEANING KIT  ::: http://rxmarine.com/Ship-hold-cleaning-kit-set-supplier
 
The Importance High-Pressure Cleaning
The job of high pressure cleaning can be done easier & quicker by simply using AquaTuff in correct dosages. Using a high pressure cleaner alone, without any CLEANER, will not  achieve  optimal cleaning results High-pressure cleaning primarily refers to cleaning of Hard  surfaces, such  as Decks, Tanks, Engine-rooms, etc. and in the majority of cases the cleaning is done according to the so-called two-step method:
Step 1:  Spraying the  AquaTuff over the area to be cleaned.
Step 2:   Washing down the area using a high-pressure water jet.
After the AquTuff has been  sprayed on the surface and  before the wash down begins, the chemicals penetrates & thoroughly moistens dirt & other grime. During wash down, the AquaTuff thoroughly dissolves the particles of dirt, even oil and fat, in the water spray and thus achieves optimal cleaning results.In addition to being more effective, the use of AquaTuff substantially reduces the time required for the Cleaning operation, as well as preventing dirt from reforming on the surface. The use of AquaTuff in correct dosages is half the job done.

General Cleaning :- AquaTuff can be used for all types of cleaning &  degreasing & may  be applied by  Brush, Hand spray, high and low pressure washing machines etc. Time necessary for cleaning depends on the nature and  thickness of the deposits. 20-30 min. will suffice for   most applications. Hardened, carbonised or aged deposits may require up to 4 hours. If  the cleaning  solution is not heavily contaminated, it may be re-used at a later stage. If allowed to cool, the de-gassing procedure must be repeated. Depending on degree of contamination AquaTuff should be mixed with warm water at a rate of 50-200 ml   per 10 litres. i.e. 1 cup of AquaTuff to a bucket of water. AquTuff solution can  be applied  simply by mops, brushes or rags, or by dipping the soiled articles into  the Aquatuff solution. After cleaning, rinse off with cold or warm water. Due to high foaming properties, AquaTuff is not recommended for washing machines. 


20-50 % with fresh water . Also acts as an acid-neutralizing agent for Boiler & Colling systems during cleaning & maintenance.
Heavy Soil deposition                    Use Undiluted from to 20-50% diluted with water. 
Medium soil deposition                 10-20%  diluted with water. 
Light Soil ( general degreasing )   5-10% diluted with water.
Product Note:
For degreasing and removal of residues of minerals oil , coal stain and soot from surface.
superior & powerful alkaline cleaner. It is low toxic product with an exceptional solvency power on soil & oily  matter & having good foaming qualities. It is free from Hydrocarbon solvents , Biodegradable and minimizes the extreme hazards to personnel in handling materials .
Safety Phrases
S-2 Keep out of the reach of children.
S-26 In case of contact with eyes, rinse immediately with plenty of water and seek medical advice.
S-36/37/39 Wear suitable protective clothing, gloves and eye/face protection.
S-45 In case of accident or if you feel unwell, seek medical advice immediately (show the label where possible).

 
Product Technical Specification:
Tips for Hold cleaning - Prior to high pressure hold washing, excess cargo residue on the tank top should be removed by hand sweeping and lifted out of the holds via the use of a portable mucking winch.  After all excessive cargo residue has been removed then the holds can be washed with salt water using a highpressure hold cleaning gun, supplemented by the deck air line to provide increased pressure. This is the most commonly used method of hold cleaning. Then use Aquatuff High foam hold cleaning Marine Chemicals · Cleaning Chemicals; Cargo Hold Cleaning detergent to get optimum result.
Supplier:
Aquatuf supplier in Gandhidham, Kandla, Mundra, Sikka, Jamnagar, Navlakhi, Surat - Hazira - Gujrat INDIA.
Distributor:
Gandhidham Shipchandler is our Aquatuff distributor for GUJRAT based port. Aquatuff is general ship hold cleaning alkaline detergent with mineral cleaning formula. 
Manufacturer:
Auatuff generally classified in 2 class. Aquatuff general which have very good cleaning action with normal foam action. While other Aquatuff Highfoam having cleaning and detergency effect with high foam cleaning action.  Also refer this LINK to get various rang of Tank Cleaing product.
Exporter:
Aquatuff export quality is available in various packing of 5 Ltr, 20, 25 Ltr, 210 Ltr. Due to its non flammable and non hazardous properties aquatuff  can be transported globally one place to other via Air ans Sea transport media or via Road.
Aquatuff for bulk carrier cargo hold cleaning alkaline detergent, Other then aquatuff cargo hold cleaning chemicals lime washing chemicals for cargo holds and pet coke cargo hold washing detergent also popular for specificed lime and and pet cargo. We are also keeping ready stock of cement hold cleaning chemicals, Hold Block - Slip Coat, Hold Wash etc...
Cargo Hold Cleaner, Bulk Hold cleaning etergent, Chemical Agent for hold cleaning, Hold Cleaning Kits detergent
Ship marine hold cleaning chemicals
Aquatuff High Foam supplier in Mumbai, Nhava Seva, Pirpav, Surat - Hazira, Kandla - Gandhidham, Sikka - Mundra, Manglore - Goa, Vizag - Visakhapatnam, Gangavaram, Kakinada, Chennai - Ennore, Kolkata, Haldia, Paradip, Buj buj,  Dubai - Sharjah, Fujairah Middle East
Shipping Tanker, Bulk Carrier cleaning agent, Hold Cleaning Agent. Heavy Duty Alkaline Cleaner with Extra Foaming Effect.